We Do Not Inherit the Earth from
Our Ancestors

We Borrow It from Our Children
We Do Not Inherit the Earth from
Our Ancestors

We Borrow It from Our Children
Welcome to Kittens' Mittens Child Care
We offer full and part-time child care programs for children ages 12 months to 6 years old, with healthy in-house prepared snacks and lunches.
About Us
At Kittens' Mittens Child Care, we strongly believe that every child is unique with its own social, emotional, intellectual, and physical qualities that must be understood and respected by educators. Our educators' goal is to get to know and understand all of the children and prepare educational activities that will respond to and reflect their individual preferences and needs.
Kittens' Mittens Activities
Our main goal is to create a safe and secure stimulating environment, as well as program that offers development of the whole child.
EECO School
Discovering and experiencing beauty of nature and life.
Home Caring
We are baking, cooking, gardening; we learn values of our homes.
Yoga
I am a butterfly, I am a dog, I am a snake or a giraffe!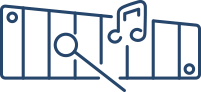 Music & Dancing
Singing, dancing, listening and making music is a beautiful way of learning.
Kittens' Mittens Child Care
4514 Calgary Trail NW,
Edmonton, AB T6H 5W6
Center Hours
Monday – Friday
6.30 am – 6.00 pm
Phone & E-mail
+1 (780) 902-7582
office@kittens-mittens.ca