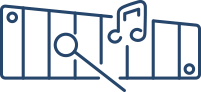 Music/Dancing
Singing, dancing, listening and making music is a beautiful way of learning, expressing and feeling; music is our daily routine.
Yoga
I am a butterfly, I am a dog, I am a snake or a giraffe! We practice yoga and breathing every day.
Exercising/Sport
Healthy mind in a healthy body; everyday we exercise, play with different equipment, arrange fun tournaments etc.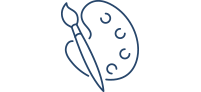 Arts and Crafts
Never stop painting, drawing and creating! Our centre's gallery always has spectacular pieces of art.
Feel it
Sensory play is part of our playing, we experience how different materials feel under our hands, smell, look; we love playing with water, sand, rice, paper, cotton, mud etc.
Circle time/Story Telling
We talk about our interest and needs; we listen amazing stories and play with our friends. But some days we use other 100 languages to express our selves.
STEM
The magic behind the nature, numbers and technology, we have the opportunity to experiment and understand processes around us.
Home Caring
We are baking, cooking, gardening; we learn values of our homes and what we can do to help our family in keeping our homes exciting, safe and clean.
ECO School
Discovering and experiencing beauty of nature and life, learning about recycling, keeping water safe, what is the energy and where we can find it, are some of our every day activities.